Taking guys from anonymity to notoriety.  Without the labels. 
Axe wanted to ignite the brand's equity in the music space by dropping them in the center of the hip hop zeitgeist. We created #AXEtheLABEL, a platform that invites unknown SoundCloud rappers to collaborate with their rap idols on the streaming platform. They were given the chance to drop the hook for Yachty's latest single or rap over hip hop producer's Zaytoven's beats, bringing our guys out of the social commments and the ultimate sense of recognition, a fire playlist curated by their music idols. 
Results:
The most submissions and listens to a branded track on SoundCloud ever - and that was in 24 hours. 
•90MM+ Impressions   •44K+ Comments on Soundcloud  • 1.4 MM Streams on Soundcloud for the launch track
• Landed at #14 on the New & Hot Chart on SoundCloud 
• Added to SoundCloud's "Fresh Pressed" Playlist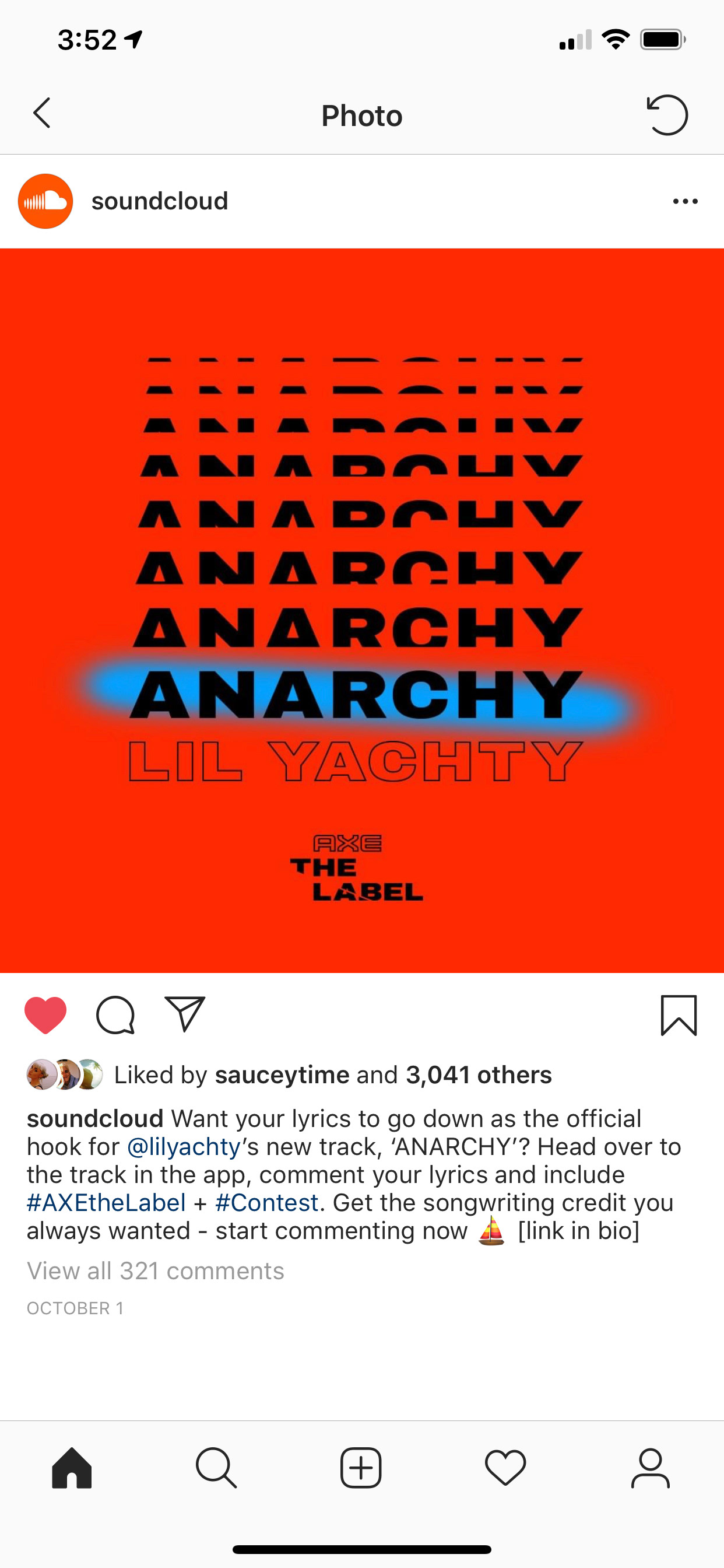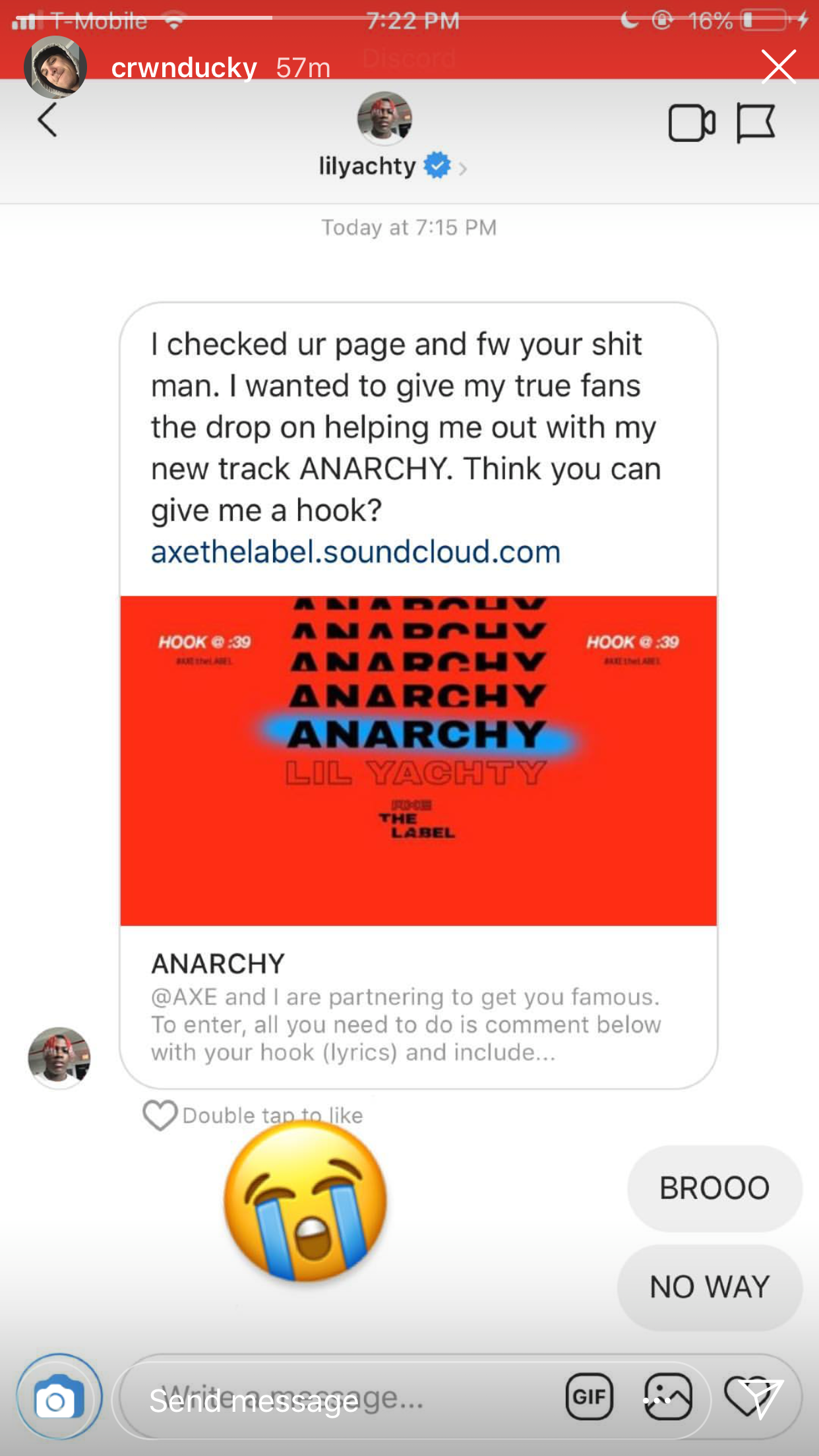 ECD: Megan Skelly
Group Creative Director: Matt Zavala
Creative Director: Suyin Sleeman
Art Directors: Schuyler Higgins & Nancy Nystrom
Sr. Copywriter: Zach McKinney
ACDs: Paul Wood, Matt Scheiffer
Production House: Verytaste
Directors: Nick & Johnny Castle
Animators: Schuyler Higgins & House in Motion
Producer: Christina Perillo